Danish course via Skype
A lot of people try to study a Danish course they found online, but most of the time you will see that results will not be great if you study on your own. You need a tutor if you really want to take things to the next level. Learning Danish is not that hard, it all comes down to having the right teacher that will help you learn the ins and outs of the Danish language. And this is where we at SpeakAndLearn.dk comes into play!
We created a unique system that allows you to get the right Danish course, but assisted by a human being – your teacher!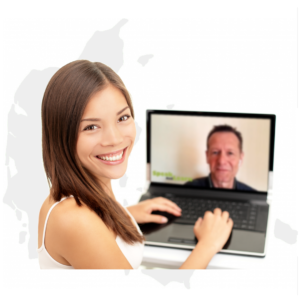 Why do you need a one on one Danish course?
The reason is simple, you can't learn a language properly unless you are learning from a person that knows all mistakes and tells you how to handle all of them. We are here to assist you with all of that, because all courses take place on Skype.
So, you just select when you want to book your Danish course and that's it. The experience can be quite impressive in the end. Plus, you get to study whenever your schedule allows it. All you need is a laptop, tablet, computer and some free time.
Since you get to schedule your Danish course, you are the one to choose when and how you learn the Danish language. Plus, each lesson has a duration of 50 minutes.
The great thing about SpeakAndLearn.dk is that you can even have a trial at a 60% discount. This way you can figure out how the Danish course works, if it fits your needs and so on. Obviously, this works to your own advantage and it does provide you with a resounding set of opportunities in the end.
Danish is a complex language and you will find that the pronunciation can only be learned via one on one Danish courses. Only a native teacher can help you harness the Danish grammar and pronunciation, so these Skype-based lessons are right up your alley!
Enroll in this Danish course today!
Instead of spending a lot of time reading Danish course materials on your own and not being able to figure out any mistakes you made, opt for the one on one course right now. This is the best way to stay away from to learn Danish in a professional manner right now. It's an incredible opportunity, check the booking calendar here and find a time that suits you.
Plus, you also get to talk with the Danish course teacher and create a schedule that will prepare you for a meeting or any important event. You will get to learn Danish until then and that on its own can be incredible. So, try to check that out and the experience can definitely be outstanding for you.
Book your trial lesson as fast as possible, you will certainly not be disappointed. Enjoy learning Danish your own way, whenever you can. Make the most out of this Skype-based program right now and enjoy this great offer while it lasts!