Speak Danish like a native!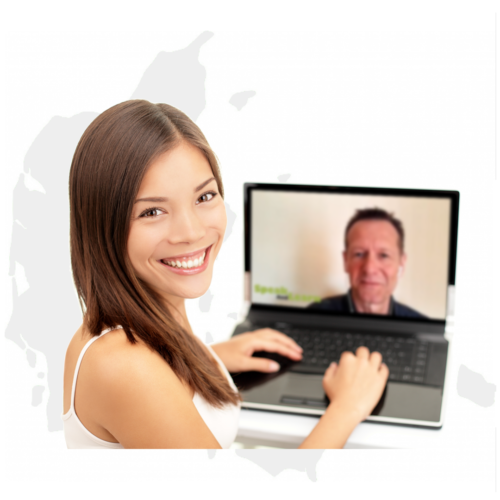 If you want to learn how to speak Danish in a fun and effective way, this is the solution for you!
Who can use SpeakAndLearn.dk?
Anybody with a need to learn Danish is welcome! Whether you want this for your personal use or in connection with your job, you will experience a solid benefit from using SpeakAndLearn.dk
Maybe you are a foreigner living in Denmark, or maybe you are planning to move to Denmark or come here for a holiday? Or you simply have a passion for languages?
No matter what your reason is for learning to speak Danish you are most welcome!
Meet your Danish teacher here!
Effective one-one-one lessons
One on one lessons is the absolute most effective way to learn Danish! There is only you and the native Danish teacher in the class room and he will address your needs. Nobody will listen in so go ahead and pronounce it all wrong, he can handle it!
Beginner or experienced?
No matter your level of Danish language skills, we can help you. Maybe you already know some Danish or maybe you haven't even spoken your first word – it doesn't matter! We can help you and you will be speaking Danish from the very first lesson!
Every day Danish or Business Danish?
We can teach you every day Danish as it is spoken between Danes in their private life and at work or we can teach Business Danish. The latter requires some input from you i.e. reference to your Danish company web site or access to Danish brochures describing your products or services. We will then adapt the content of the lessons to the terms and expressions used in your business.
Why is this so effective?
The best way to learn a language is to speak it – and preferably with a native speaker! And the benefit rises dramatically if it is based on one-to-one sessions.
One-on-one language training is usually rather expensive, but the price level here on SpeakAndLearn.dk is at a level most people can afford.
Whenever it suits you
With SpeakAndLearn it is up to you when you want to learn Danish. It can be during the daytime or evenings, it can be on a fixed week day or you mix it like you want to.
Do it from your home or your work
You don't have to waste time or money on travelling to a specific location. All you need is your Smartphone, tablet or PC and Skype. Take your lessons from your home address, from your work, when your are on a business trip or on a holiday. With SpeakAndLearn you have the full flexibility!
Check the calender for a time that suites you and book your lessons here!